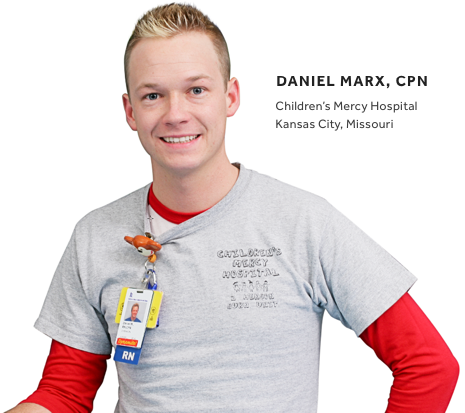 Trusted. Respected. There for You.
Nurses and employers trust PNCB's high quality certification programs. Our CPN, CPNP, or PMHS credentials confirm your expert knowledge and dedication to excellence in the profession. More than 40,000 nursing professionals choose PNCB certification because we lead the way in respected validation, outstanding service, and support for promoting the specialty.
Get Certified
Stand out in your field with PNCB certification—the most respected credentials in pediatric nursing.
To learn about certification requirements and apply, please select your specialty:
More about certification
Stay Certified
Maintain your PNCB certified status and renew your commitment to staying current in your specialty.
To learn about recertification requirements and timelines, please select your credential:
Your Recert Dashboard
Need Verification?
If you are certified or a third party needing official primary source verification for employers, state boards, or others, we can help!
To learn more and order verification, please select your need…
More about verification
For CPNP eligibility to sit or CPN Excelsior College verification, email verif@pncb.org.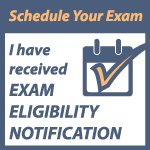 Schedule Your Exam
Are you exam eligible and have received notification to schedule? Congratulations! Here are your next steps to schedule and understand testing procedures.
Changes in pediatric healthcare occur every day. Make sure you're ready.
Stay current and grow your knowledge with high quality, cost-effective online continuing education. PNCB's respected CE modules are essential resources for nursing professionals who provide care for children or teens. Here are two of our latest releases:

Pediatric Updates Pharmacology: 2017 Current Concepts
Contact Hours:

7.5

Price:

$85.00
Step outside of your daily practice comfort zone with some less common conditions and medications. Refresh and expand your understanding of pharmacologic management for vaccine-preventable disease, epilepsy, atopic dermatitis, skeletal health, helminth infections, gastroesophageal reflux disease, and sleep disturbances. Also included is an overview of neonatal medications and FDA safety reviews of drugs, biologicals and vaccines.
Anticipated to retire from purchase availability May 2019.

Pediatric Updates Primary Care: GYN & GU
Contact Hours:

7.5

Price:

$85.00
Learn the latest on gynecologic and genitourinary conditions in children and adolescents with this PNCB module. You'll access up-to-date literature on topics such as adolescent growth and development, gynecologic examination of the prepubertal female, enuresis, urinary tract and sexually transmitted infections. Issues seen in special populations including adolescents with physical and/or intellectual disabilities and transgender youth are included. Current guidelines for contraception are covered as well as screening for and treatment of STIs.
Anticipated to retire from purchase availability August 2018.
News & Resources
The latest from PNCB
Apr 26 2018

Each year, PNCB is pleased to offer two awards that recognize outstanding PNCB-certified nursing professionals. Learn more about the 2019 PNCB Awards Program.

Apr 09 2018

The Hospice and Palliative Credentialing Center (HPCC) is conducting a role delineation study to update the Certified Hospice and Palliative Pediatric Nurse (CHPPN) exam. Learn more.

Jun 12 2017

Interested in the Pediatric Primary Care Mental Health Specialist (PMHS) exam? Read about changes to education and clinical practice eligibility requirements for May 2018 testing.
Additional Resources
Learn more about all we offer, and take advantage of our free materials!
Faces of Certification
PNCB-certified nursing professionals work in a variety of roles and settings throughout the US and beyond. Share your photo today!

Dorothy Chinnock, CPNP-PC
Northern Valley Indian Health
Chico, CA

Raulin Feria, CPN
Huntington Memorial Hospital
Pasadena, CA

Latasha Ivey, CPN
Sibley Heart Center Cardiology
Atlanta, GA
View more Faces of Certification