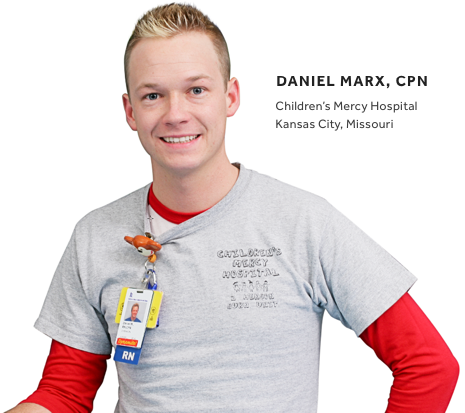 Trusted. Respected. There for You.
Nurses and employers trust PNCB's high quality certification programs. Our CPN, CPNP, or PMHS credentials confirm your expert knowledge and dedication to excellence in the profession. More than 40,000 nursing professionals choose PNCB certification because we lead the way in respected validation, outstanding service, and support for promoting the specialty.
Get Certified
Stand out in your field with PNCB certification—the most respected credentials in pediatric nursing.
To learn about certification requirements and apply, please select your specialty:
More about certification
Stay Certified
Maintain your PNCB certified status and renew your commitment to staying current in your specialty.
To learn about recertification requirements and timelines, please select your credential:
Log in for Tools
Need Verification?
If you are certified or a third party needing official primary source verification for employers, state boards, or others, we can help!
To learn more and order verification, please select your need…
More about verification
For CPNP eligibility to sit or CPN Excelsior College verification, email verif@pncb.org.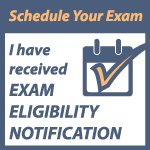 Schedule Your Exam
Are you exam eligible and have received notification to schedule? Congratulations! Here are your next steps to schedule and understand testing procedures.
Changes in pediatric healthcare occur every day. Make sure you're ready.
Stay current and grow your knowledge with high quality, cost-effective online continuing education. PNCB's respected CE modules are essential resources for nursing professionals who provide care for children or teens. Here are two of our latest releases:

Pediatric Updates Pharmacology: Psychopharmacology: 2nd Edition
Contact Hours:

7.5

Price:

$35.00
All new content! Use PNCB's follow-up to our bestselling psychopharmacology module to strengthen and expand your knowledge. This module is supported by a respected AAP text (purchased separately with a discount) that offers practical guidance for prescribing and/or monitoring psychopharmacotherapy for children and adolescents. Module topics include ADHD, depression, OCD, anxiety-related disorders, autism, and more. Contraindications, U.S. boxed warnings, adverse effects, drug-drug interactions, toxicities of different agents, and off-label use of select medications are addressed.
Anticipated to retire from purchase availability December 2019.

Pediatric Updates Primary Care: Procedures
Contact Hours:

7.5

Price:

$85.00
Whether you perform these procedures or want to expand your knowledge for providing pre-procedural education or post-procedural follow-up care, this module covers a range of procedures performed in a variety of pediatric outpatient settings. Topics include legal and professional considerations, wound care, skin closure techniques, management of musculoskeletal injuries, eye examination, foreign body removal (from ears, nose, eye), tympanometry, cerumen removal, epistaxis, tooth avulsion, and more.
Anticipated to retire from purchase availability February 2020.
News & Resources
The latest from PNCB
Mar 13 2019

Earn 7.5 contact hours with PNCB's latest module! This wide-reaching module brings you recent respected articles for issues seen in primary care settings. Get an update on risk reduction for sudden...

Mar 18 2019

Earn 1.25 contact hours with PNCB's latest module! Nurses and nurse practitioners are in a unique position to make positive change through Intimate Partner Violence (IPV) screenings. Use this module...

Feb 25 2019

Earn 1.5 contact hours with PNCB's latest module! Young children are more likely to visit a primary care provider than a dentist. How can nurse practitioners make a bigger impact on the most common...
Additional Resources
Learn more about all we offer, and take advantage of our free materials!
Faces of Certification
PNCB-certified nursing professionals work in a variety of roles and settings throughout the US and beyond. Share your photo today!

Dorothy Chinnock, CPNP-PC
Northern Valley Indian Health
Chico, CA

Raulin Feria, CPN
Huntington Memorial Hospital
Pasadena, CA

Latasha Ivey, CPN
Sibley Heart Center Cardiology
Atlanta, GA
View more Faces of Certification